Intermittent fasting involves going long periods of time without food in an effort to ramp up your body's regenerative pathways. Though eating is off the table, staying hydrated during your fast is very, very important. But what drinks can you have during intermittent fasting? And how can you keep your daily liquid intake from growing stale and boring?
Intermittent fasting drinks should be calorie-free. This includes water, black coffee, and unsweetened teas. Sprucing up your drinks with spices, fruits, or carbonation can help your quest for hydration feel fun and full of variety.
What Is Fasting?
After eliminating your food intake for multiple hours, your body metabolically switches from glycogenolysis (using sugar as fuel) to ketosis (using fat as fuel). This is known as fasting. Intermittent fasting is linked to improved brain health, better blood sugar regulation, and high weight loss potential.
What Is "Breaking" A Fast?
Ketosis relies on the absence of carbohydrates in your body. The moment it finds a glucose molecule floating around, it will revert back to glycogenolysis and your fast is "broken." Remaining in a fasted state for an extended period of time is crucial if you want to reap the health benefits. Once you break your fast, it takes your body hours to reach a state of ketosis.
Drinks To Avoid
Drinks containing sugar and calories will break your fast. Sodas, juices, milk, energy drinks, alcohol, and sports drinks are off the table during your fasting window. They are all teeming with sugar, and therefore, calories.
Intermittent Fasting Drinks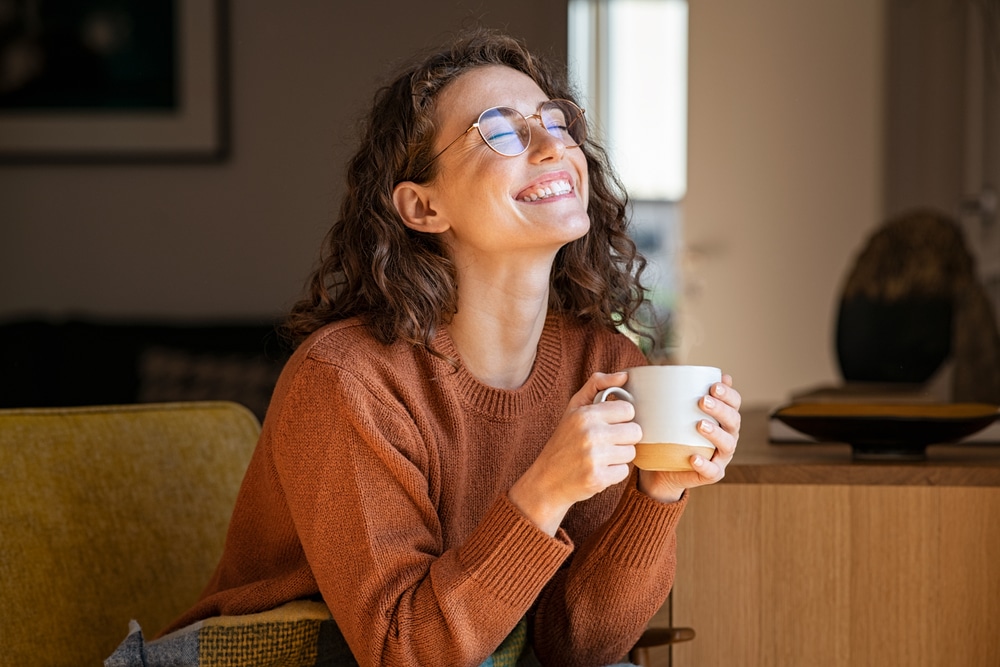 Staying hydrated is essential while fasting! Let's explore what you can safely drink and some ways to spice up your options.
Water
Water is the ultimate zero-calorie beverage. It keeps your energy levels high, regulates body temperature, and keeps your organs and joints in tip-top shape. Water is also the perfect base for all kinds of natural flavoring.
Tips To Add Flavor
If you have trouble meeting your daily water quota, consider sprucing it up! There are plenty of ways to make water fun and flavorful.
Fruits, Berries, Or Cucumber Slices
Infusing your water is a great way to add flavor without adding excess calories. Add slices of fruit, whole berries, cucumber slices, or a combination of all three!
Remember that fruits still contain natural sugars, so avoid muddling your fruits. This releases extra juice, which can easily turn into fast-breaking levels of sugar. Instead, let whole or sliced fruits chill in your water for a touch of flavor without the calories.
And be mindful of the fruits you choose. High-sugar fruits like pineapples, oranges, pears, cherries, and mangoes have more natural sugars than lemons, limes, grapefruits, apples, or berries. If you choose a more sugary water enhancer, be extra careful not to squeeze out excess juices.
Herbs And Spices
Sprucing up your water with fresh herbs – like mint, rosemary, or cilantro – is a great way to add extra flavor without compromising your fast. In addition, most ground spices have negligible calories when used in small amounts, so adding a dash of your favorite flavors is encouraged.
Salt is also a great way to add flavor and, most importantly, electrolytes to your water. Consider adding a pinch of salt to a few of your daily glasses to keep your electrolyte balance up to par.
If you want an extra kick, adding cumin, cayenne, or peppercorns can elevate your water's flavor profile too.
A Bit Of Sparkle
Carbonated water is a fantastic way to add character to your daily hydration. Carbonation doesn't add calories, only those signature bubbles. Avoid pre-flavored sparkling waters, since they may have hidden sugars or additives.
Killer Flavor Combos
Water makes it gloriously simple to mix and match flavors! Some classic combinations include:
Apple slices and cinnamon
Strawberry and basil
Lemon slices and ginger
Blackberries and mint
Orange slices and rosemary
Lime and cilantro
Give these combinations a try, or create your own! Make water something you look forward to drinking every day.
Coffee
Black, unsweetened coffee is safe to drink during your fast. It is virtually calorie-free and can give a much-needed energy boost. Be sure to supplement coffee with lots of water; caffeine has a dehydrating effect, especially if you drink more than one cup of joe per day.
How To Elevate Your Coffee
If you need your daily caffeine fix but are hesitant to lose the cream and sugar, check out these ideas to personalize your coffee.
Spices
Warming spices like cinnamon, ginger, and nutmeg pair wonderfully with coffee. Even better news? Most of these spices have proven health benefits!
Cinnamon and cloves are packed with antioxidants and help manage blood sugar. Cayenne improves digestion and circulation. Ginger is known to reduce inflammation, ease nausea, and improve immunity. Nutmeg is rich in antioxidants and phenolic compounds. Star anise and rosemary have anti-fungal, anti-inflammatory, and antibacterial properties. And curcumin, the active compound in turmeric, can improve heart and brain health.
Consider adding unsweetened cocoa powder to create a makeshift mocha or a couple of drops of vanilla extract to imply the sweetness of sugar without the calories (be sure to use pure vanilla extract, not vanilla flavoring! Better yet, use a small scoop from a fresh vanilla bean). Cocoa powder is rich in theobromine, an anti-inflammatory compound, and both cocoa and vanilla can help reduce cholesterol.
What About Cream?
If sticking to a strict fast, avoiding milk and cream altogether is your smartest bet. But if you're desperate for a touch of creaminess, adding a splash of hemp or almond milk adds minimal calories and sugar. But keep in mind: if you add milk to more than one cup of coffee, the calories add up quickly. 
Also, sugar-free and low-calorie creamers are good options on the surface, but artificial sweeteners may still cause insulin spikes and break your fast. Using creamers sparingly – or not at all – is the safest choice while fasting.
Tea
Tea offers a cornucopia of benefits and flavors!
Green tea and black tea contain caffeine and L-theanine, making them great substitutes for coffee. Oolong, black, green, and white tea all include polyphenols, catechins, and alkaloids that can help improve alertness, metabolism, digestion, and heart health. The minerals found in tea – including magnesium, sodium, and potassium – help maintain a healthy electrolyte balance while fasting.
Recipes And Tips
Like coffee and water, tea can be elevated with a variety of herbs, fruits, and spices. Some ideas include:
Make plain iced tea, and add orange or lemon slices for a hint of sweetness. This is especially delicious with green tea!
Add ginger and lemon to tea for a healthy kick.
Make your own herbal tea by pouring boiling water over fresh herbs and steeping for five minutes. Mint, lavender, sage, thyme, rosemary, and even oregano are great options!
Simmering turmeric powder with water forms a paste that can be added to tea for extra flavor.
Brew strong batches with less water for maximum flavor (but be mindful of caffeine content!).
Make roasted barley tea for a caffeine-free tea alternative without losing out on antioxidants.
A Summary Of What To Remember
Here are the keys to success with intermittent fasting drinks:
Keep your calorie and sugar consumption as close to zero as possible.
Avoid muddling fruits and releasing large amounts of their natural sugars.
Keep high-calorie additives to a minimum, including milks and creamers.
And most importantly, be creative! Mix and match fruits, herbs, and spices to find your favorite combinations. The sky is the limit!
So, what are your thoughts about these intermittent fasting drinks? Which one do you want to try first or are already trying? Let us know your thoughts and why in the comments below!