Intermittent fasting (IF) has quickly become a hot topic in the world of dieting and for good reason. Research increasingly links IF to major health improvements, including neuron regeneration, blood sugar regulation, and reduced hypertension. And, of course, it shows promise as a sustainable weight loss method. But how does IF work? When exactly does the body start burning fat during fasting, when do the fat-burning benefits start to kick in, and how long do they last?
The body starts burning fat during intermittent fasting after 12-18 hours in a process called lipolysis. You then enter ketosis, an extended period where your body uses fat for fuel. Ketosis can last several hours and stops when you eat your next meal.
The Science Behind Intermittent Fasting
Why are so many health nuts and nutrition gurus choosing to go long stretches without food? And is fasting really all it's chalked up to be?
While most research is still preliminary, there are plenty of promising results that suggest intermittent fasting can have significant benefits on human health. Growing evidence suggests that neuroprotective effects, cellular metabolic flexibility, anti-aging mechanisms, and risk of cardiovascular diseases are all improved by fasting.
A 2008 study of 200 particpants found that patients who regularly fasted had a lower risk of diabetes and better blood sugar regulation. A comprehensive rodent study in 2014 found that the longer the fasting period, the more impact IF has on the body. Rodents with preexisting obesity and type II diabetes experienced a reversal of negative biomarkers and symptoms. Someday in the future, IF might even be a strong treatment plan for diabetes in humans! If you'd like to explore that option, we recommend speaking with your doctor about it.
Many more human studies are required before we can truly understand IF's effects on the body through. But as of now, the research points in an overall positive direction.
When Does the Body Start Burning Fat During IF?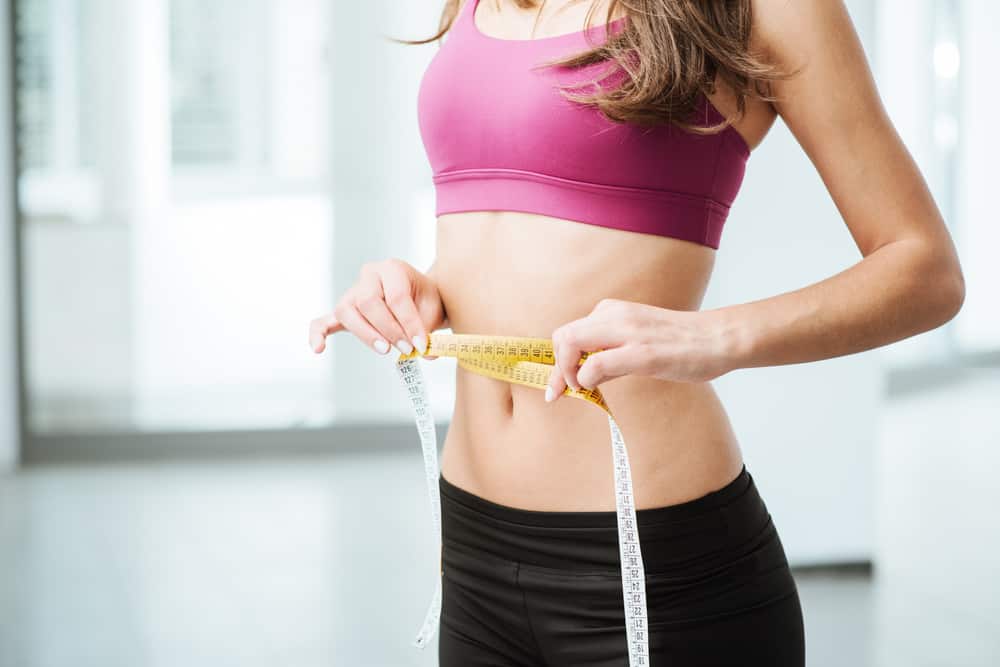 Let's start with phase 1: glycogen breakdown.
Phase 1: Glycogen Breakdown (hours 4-12)
Immediately after you eat, your body begins converting food into energy. Your pancreas produces insulin to help metabolize glucose (sugar), and anything leftover gets stored in your cells for later.
About four hours after eating, those energetic leftovers rejoin the metabolic party. And once all your stored glucose has joined the dancefloor, the real excitement begins: your body starts burning your stored fat!
Phase 2: Metabolic Switch To Ketosis (hours 12-18+)
You've got a VIP invite to this fat-burning party, but it's important to remember that everyone's body is different. How quickly you reach phase 2 will depend on how much glycogen is stored in your liver (AKA the glucose stash that must be used before fat cells can get the spotlight). Meals high in carbohydrates or starch get converted into sugar and eventually end up stored in your liver as glycogen.
Ketosis can start anywhere between 12-18 hours after your last meal. What you eat 24 hours before your fast will determine how much glycogen is chilling in your liver, and therefore how quickly your body enters ketosis. It can take up to 18 hours of fasting to reach full ketosis.
And ketosis is when the real IF party begins! Your liver starts inviting stored fats to join the dancefloor as ketone bodies, which become your primary fuel source. All of the glycogen and glucose have left the party, giving your fat cells the exclusive VIP invite to the metabolic festivities.
These ketone bodies shred up the dance floor – literally. Extended ketosis is accompanied by an increase in autophagy, the super-important process of breaking down old cells to make room for cellular regeneration. If this party is a New Year's Eve bash, autophagy wipes the slate clean for the new year. Out with the old cells, in with the new!
Phase 3: Breaking The Fast
The moment a bite of food descends down your esophagus, a new source of fuel enters the scene. Your liver snaps out of its ketosis haze and tells your fat cells to go home for the evening. Glucose is back in town.
The more carbohydrates you eat, the more glucose your body stores. Despite the demonization of carbs in many diet conversations, this storage is not a bad thing. Your body is simply giving you a backup energy plan for later. If you want to maximize your fast and decrease the time it takes to reach ketosis, however, you might consider replacing some of your usual carbs with protein or healthy fats.
Remember: IF is a marathon, not a race. Focus on creating a sustainable lifestyle change that you can commit to long-term. Don't cut out foods or activities you enjoy, or you may find yourself crashing and burning before IF can reach its full potential.
What If I Fast For More Than 24 Hours?
Ketosis is in full swing, autophagy is retiring your damaged cells to the metabolic nursing home, and your brain is getting a juicy neural boost from increased brain-derived neurotrophic factor (BDNF).
After fasting for 36 hours, you begin shifting from intermittent fasting to prolonged fasting. Some studies suggest that prolonged fasts may further increase your body's resilience, longevity, and resistance to oxidative stress. If you decide to progress even longer, a three-day fast is like a rejuvenating spa day for your immune system. It scrubs away any lingering damaged cells and generates fresh new cells!
Important Note
Any fast lasting 24 hours or longer needs to be done with intention, research, and the advice of a health professional. Three-day fasts are often done under medical supervision. When done improperly, they can lead to malnutrition, electrolyte deficiencies, hypoglycemia, and even ketoacidosis. Regardless of your fasting schedule, always be sure to stock up on electrolytes and hydrate, hydrate, hydrate.
Which Intermittent Fasting Plan Is Right for Me?
First and foremost, choose a plan that fits your lifestyle and goals. Think about your daily schedule, activity level, social and family engagements, mental health, and current eating habits. Common IF methods include the following.
5:2 Fasting
Eat regularly five days per week and fast for two nonconsecutive days, consuming 20-25% of your usual calorie intake. For example, if you fast on Sundays and Thursdays, you would eat normally the other five days of the week, then repeat.
Time-Restricted Feeding
Perhaps the most well-known method, this IF plan limits your eating to a 4-10 hour window each day. For example, if you choose to eat between 8 AM and 2 PM, the rest of your day will be an 18-hour fast until you eat again at 8 AM the next morning (18/6 fasting). 16/8 and 14/10 schedules tend to be especially sustainable due to their extended eating window.
Alternate-Day Fasting
Switch back and forth between feasting days and fasting days (0-25% of your usual daily calorie intake). This method is more intense and may be difficult to maintain if you're new to fasting.
In all cases, non-fasting days or windows are important chances to refuel your body. Severe food group restrictions are unnecessary (unless under the advice of a health professional), so eat what makes you feel good and lots of it!
Final Thoughts: When Does The Body Start Burning Fat During Fasting?
The body starts burning fat during fasting at the 12-18 hour mark, depending on your glycogen stores. Extending your fasting period can heighten the positive effects of ketosis, but be careful not to take it too far. Be patient with yourself and your body as you find the IF routine that leaves you feeling mentally and physically fresh. Stick with it for a few months, and your brain, immune system, and cells will thank you!
So, which fasting regimen are you thinking of going with now that you know when the body will start burning fat during fasting? Have you tried one before? Let us know your thoughts and why in the comments below!