Intermittent fasting is a newer strategy in weight loss and health maintenance that has shown promising results. The key to successfully beginning intermittent fasting is having a strategy in place. Similarly, knowing how to break intermittent fasting using proven and effective methods is crucial.
Breaking intermittent fasting depends on how long you go without eating. With intermittent fasting, the timing of meals and food selection is equally important. Break the fasting cycle with less caloric and nutrition-dense foods to reap the maximum benefits.
Explaining The Facts Behind The Benefits Of Intermittent Fasting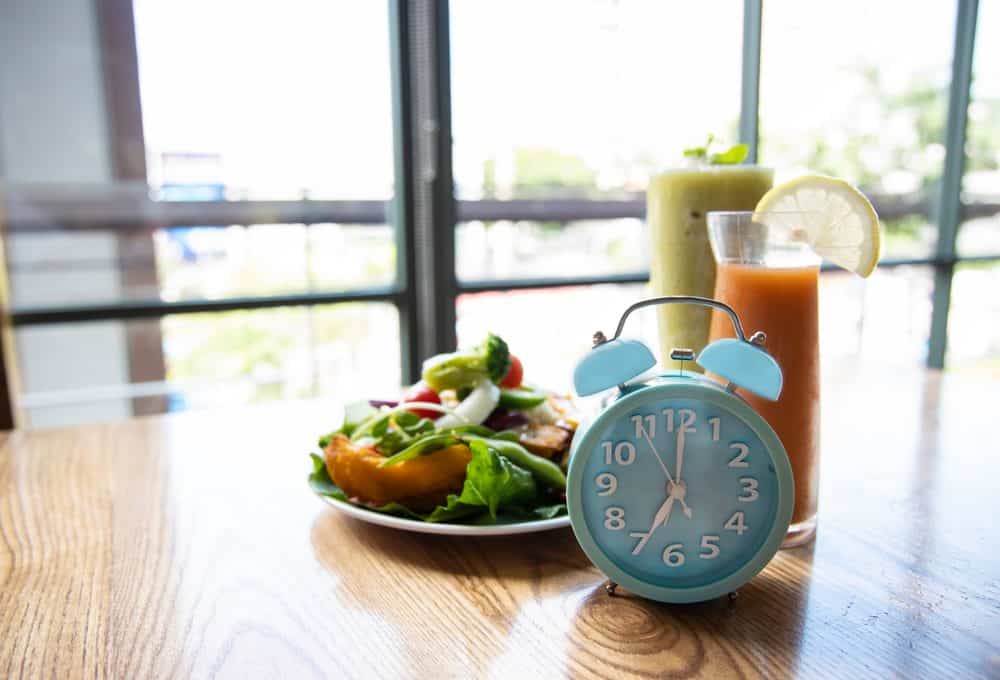 During intermittent fasting, your body undergoes several metabolic and hormonal changes that provide you with health benefits.
Intermittent fasting promotes rapid fat loss and muscle gain because it causes your body to produce less insulin. This initiates the breakdown of reserved glucose for energy. It simultaneously pumps out human growth hormone (HGH) to regulate body composition.
Consequently, intermittent fasting is a winning weight-management strategy. It raises your body's metabolic rate (which controls how many calories you burn) and reduces how much food you want to eat.
In addition, intermittent fasting reduces LDL cholesterol or "bad" cholesterol, which can lead to or exacerbate atherosclerosis (thickening of blood vessels due to the accumulation of cholesterol and other substances). This is because when you fast, your body burns fat and ketones instead of carbohydrates and proteins for energy. Therefore, intermittent fasting not only enhances lipid metabolism but also minimizes the risk of cardiovascular diseases.
How To Break Intermittent Fasting Based On Its Types
To get the maximum rewards, break the intermittent fast in a healthy way. No matter what type of intermittent fasting you choose, the intention is not to overload your stomach and keep the attained benefits for the long run.
Types Of Intermittent Fasting
We'll start with the 16:8 method of intermittent fasting. As a reminder, before beginning any fasting program, speak with your doctor.
Time-Restricted Fasting – 16:8 Method
This type of fasting requires you to go without food for longer than 12 hours. Fasting for 16 hours and eating for 8 hours is the most common time ratio. During the fast, you can have beverages with zero to few calories, such as water. Also, if you're a beginner, you can have unsweetened coffee or tea blended with medium-chain triglyceride (MCT) oil or coconut oil during your fast.
However, while breaking the 16-hour fast, you should consume only whole foods (foods that have not been processed, such as fruits, vegetables, fish, meat, etc.). Indeed, you can't eat simple carbs. That will give your body a sudden influx of sugar. If you do that, your hunger hormones will spike the next day, making fasting more challenging.
In time-restricted fasting, eat a fresh fruit salad bowl with chunks of cooked animal protein (poultry or fish preferably) with green veggies for a rich-fiber source. Or a regular cup (240 ml) of a protein shake will suffice for breaking the cycle.
Twice A Week Fasting – 5:2 Method
In this type of fasting, you can typically eat five days a week and only 500 to 600 calories per day on the other two days. This is also known as the "fast diet," which is geared toward your lifestyle, so you can eat the lower calories whenever you want. You can choose two days based on your preferences, although it is best to include a non-fasting day in between to settle for this form of fasting adequately.
Remember when following the 5:2 fasting strategy, you should select nutrient-dense foods, which means they are high in nutrients yet low in calories.
Fasting On Alternate Days
So, like the 5:2 approach, this type of fasting involves consuming fewer calories. Except, you fast on every alternate day.
20–25% of your daily energy intake is the best option when determining your calorie intake on fasting days. For example, if your standard calorie recommendation is 2,000 as per your BMI (Body Mass Index), you can take 500 calories on fasting days.
Fasting For 24 Hours
This is the most extended form of fasting, known as "stop eat stop" fasting. In this type, you fast for 24 hours. However, you should opt for this fasting only once or twice weekly.
It is crucial to break long periods of fasting with a small portion of readily digestible foods to signal the body to begin producing digestive enzymes again. For example, you can have a small bowl of bone broth or cooked vegetables. Test your tolerance level; if you don't experience any gut disturbance, you may proceed with a larger portion size.
What Breaks An Intermittent Fast?
A general rule of thumb is that consuming any food or drink with more than 50 calories can break your fast. This number might be different for certain people, especially those just starting. If you eat something that has more than 50 calories, your fasting cycle for burning fat may pause for an hour or so.
Nonetheless, you can eat anything with more than 300 calories when you intentionally choose to eat after the end of the intermittent fasting phase.
What To Eat After A Fast: The Best Food List
When breaking a long fast, it's best to start with foods that are easy to digest and give mild digestive stimulation. The best food list to break your fast includes the following:
Smoothie
If you don't have any time to prepare a meal, a smoothie is your best bet. It's as simple as combining plain greek yogurt with your favorite fruits and vegetables in a blender. It's the optimal strategy for providing the body with a wide range of nutrients.
Bone Broth
When it comes to fasting, nothing compares to this famous meal. Its widespread acceptance can be due to the little effort it requires in digestion, restores a full complement of electrolytes, and provides a significant boost in energy after a long fasting period.
Soups
Vegetables or lentil soup with a dab of almond oil or olive oil will provide you with the same macronutrients (carbohydrates, proteins, and good fats) and micronutrients (vitamins and minerals) as bone broth if you prefer not to consume it.
Fermented Foods
So, for the minimalist, a cup of kefir or unsweetened yogurt with some nuts and seeds is a nice treat for the 5:2 fasting strategy or alternate-day fasting.
Foods To Avoid
If you're doing a time-restricted fast, avoid eating or drinking anything that could potentially upset your gastrointestinal (GI) tract. Examples include:
Raw cruciferous vegetables (cabbage, broccoli, sweet potato, carrots, spinach)
Red meat
Nuts and seeds
Dairy products
Eggs
Alcohol
That doesn't mean you can't eat them, but it's better to be safe.
What Does Not Break Or Interrupt The Intermittent Fasting Cycle?
If you are new to this lifestyle and aren't sure what doesn't break a fast, just know you can consume beverages with zero to fewer calories. Some research suggests drinking unsweetened coffee (240 ml) without milk or cream improves ketones production during fasting.
Another critical consideration is that many zero-calorie artificial sweeteners are inappropriate during fasting because they may upset your gut. On the other hand, if you dilute one tablespoon of apple cider vinegar in a cup of water, you'll get roughly 3 calories and 1 gram of carbohydrates. It will help you resist cravings and give you a feeling of fullness without interrupting your fasting cycle.
Vaping also doesn't usually break fasting, but we still don't recommend doing it.
Related Questions
So, looking for more? Here are our answers to questions you might have.
In What Ways Can You Jump-Start Your System After A Fast?
To jump-start your system after a fast, begin with meals that are already partially cooked. Increase your whole grains and dietary fiber consumption gradually, as an excess of these might cause constipation. If you go without eating for more than 12 hours, your body will cease making digestive enzymes and divert those resources to other areas of function. These include:
Heighten immunity to a variety of diseases
Add years to your life.
Enhance your cognitive capacity
Don't try anything exotic or unfamiliar for your first meal after breaking your fast. Always start with safe, familiar meals, then ease into trying new things after you're back to a regular eating schedule.
Under What Circumstances Should You End Intermittent Fasting Cycles?
The practice of abstaining from food, as in intermittent fasting, may not be safe or healthy under certain conditions. These include:
Eating disorders.
Insufficiency of nutrients during long fasting might lead to hormonal imbalances and irregular menstruation.
Constant fatigue and sickness for more than a week after beginning a fast.
Unsteady sleep schedule due to persistent hunger.
If you're on diuretics as it may lead to electrolyte imbalance and dehydration
What's A Foolproof Strategy For Avoiding Weight Regain After Stopping Intermittent Fasting?
If you fast too rigorously or refeed yourself using the incorrect strategy, you may fall for refeeding syndrome, which is an abrupt change in electrolytes and metabolism.
Satiety hormones like leptin and cholecystokinin require 20-30 minutes to notify the brain to stop eating, so don't let your eyes trick your stomach. Because of this, the ideal approach to breaking a fast is to start by eating slowly and chewing your food properly. In addition, drinking electrolyte-rich fluids during fasting hours can prevent weight regain.
Key Takeaways: How To Break Intermittent Fasting
In conclusion, eating an easily digestible meal is the best method to break a fast. Avoid processed carbohydrates as much as possible. Be sure to incorporate partially cooked proteins into your diet to kickstart your metabolism and add colorful fruits to replenish vital nutrients.
So, what food are you planning on breaking your fast with? Let us know your thoughts and why in the comments below!