The practice of intermittent fasting is growing in popularity, particularly among obese patients. Similarly, patients frequently ask which of its types is best for weight loss. The truth is all of them can be good for weight loss. Intermittent fasting is a patient-specific practice. So, let's look at the different types to see which is best for you when consulting your doctor.
All methods of intermittent fasting are effective for weight loss. However, due to patient-specific physiological and genetic differences, it only works for some. The best intermittent fasting method is usually the easiest one for you to follow. Speaking with your doctor is essential to ensure your safety and achieve your weight loss goals.
What Is Intermittent Fasting?
Intermittent fasting is a deliberate and voluntary eating regimen in which one alternates between fasting and regularly eating for a set period. Whereas many diet plans focus on what to eat, intermittent fasting focuses on when to eat. During intermittent fasting, you eat at specific hours of the day for a set time.
Benefits Of Intermittent Fasting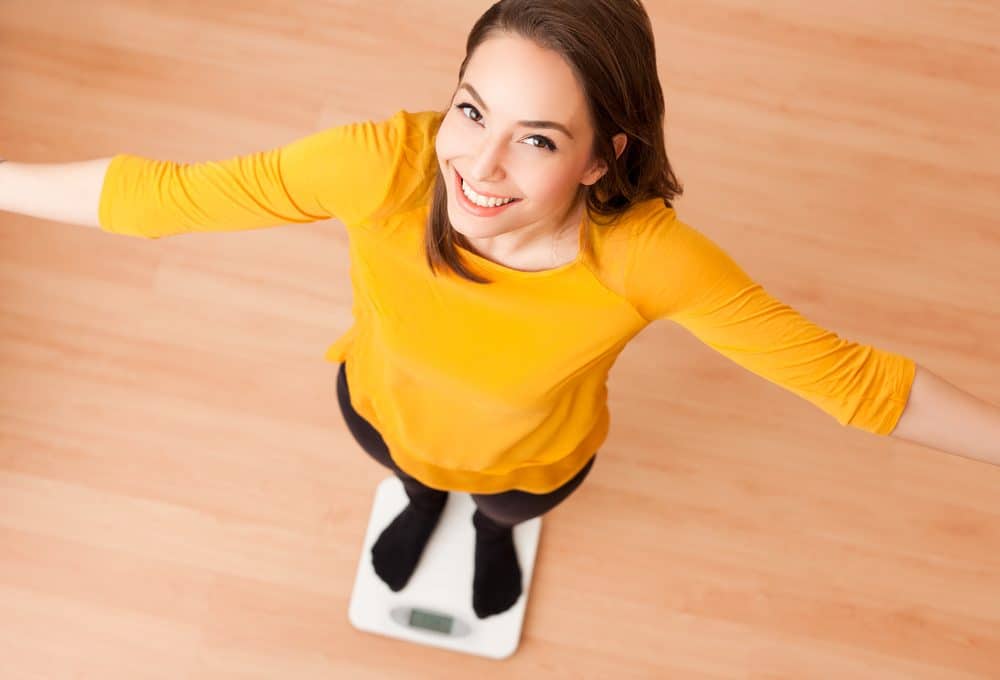 Intermittent fasting has a vast range of benefits. When practiced consistently under the guidance of a clinician, it may produce the following:
Weight loss, especially in obese patients
Promotion of blood sugar control mechanisms, especially in diabetes, including reducing insulin resistance and increasing its sensitivity
Promotion of cardiovascular health, including reduction of blood pressure, increase in high-density lipoproteins cholesterol, and decrease in plasma triglycerides
Strengthening the body's immunity, principally by suppressing the activity of inflammatory mediators
Improvement in cognitive function by boosting brain health; the suppression of the activity of inflammatory mediators also limits the incidence and worsening of neurodegenerative diseases
Potential Drawbacks Of Intermittent Fasting
You should also be aware that fasting for an extended period can result in severe cravings and intense hunger. These cravings and extreme hunger may lead to binge eating and contribute to weight gain.
Furthermore, depriving your body of significant calories can result in fatigue, poor concentration, mood swings, stress, anxiety, dizziness, hormonal disruptions, and other symptoms.
These adverse effects, as well as the need to achieve desired health goals, are reasons why you should consult with your doctor before beginning intermittent fasting.
Types Of Intermittent Fasting
There are several types of intermittent fasting. Let's start with time-restricted fasting.
Time-Restricted Fasting
With this type of intermittent fasting, you eat only during certain hours of the day and fast the rest of the time. The most common methods are the 16/8 method and the 14/10 method.
While the 16/8 method involves eating for 8 hours per day, usually between 10 a.m. and 6 p.m., and fasting for the remaining 16 hours, the 14/10 method entails eating for 10 hours per day, typically between 9 a.m. and 7 p.m., and fasting for the remaining 14 hours.
This type of fasting is ideal for those who eat dinner early. If you are consistent, you will not have to miss any meals depending on when you set your eating window. However, if your schedule is constantly changing, there are better options than time-restricted fasting.
The Warrior Diet
The Warrior Diet is a stricter type of intermittent fasting developed by Ori Hofmekler. It is based on the idea that our forefathers spent their days hunting and gathering food, then feasting at night.
The Warrior Diet consists of 20 hours of fasting daily, followed by 4 hours of feasting. You can consume an unlimited number of calories during the feasting period. His book, The Warrior Diet: Turn on Your Biological Powerhouse for High Energy, Explosive Strength, and a Leaner, Harder Body, explains how to do it in detail.
According to Ori Hofmekler, you should consume 85% to 90% of your daily calories during feasting. You should consume as few calories as possible during the fasting period. Like other fasting methods, the warrior diet only benefits certain patient groups. It lacks scientific evidence and is not suitable for athletes, pregnant women, or nursing mothers, for example. Also, it requires great determination to practice. Hence, it may not be the type of fasting to start with for beginners.
In addition, nutritionists generally do not recommend it because it can lead to nutrient deficiencies. The Warrior Diet fasting plan of 20 hours per day may be challenging for many and result in severe cravings, extreme hunger, and obsessive food thoughts during the fast.
Furthermore, consuming enough fruits and vegetables during feasting may be challenging, as carbohydrate-heavy and protein-dense foods may appear more appealing. Generally, the warrior diet does not allow you to follow a healthy diet.
Eat Stop Eat
Eat Stop Eat is a unique intermittent fasting method developed by Brad Pilon and expanded on in his book, Eat Stop Eat. Once or twice a week, you fast for 24 hours nonconsecutively. You can choose which days to fast, and for the rest of the week, you can eat normally. However, nutritionists recommend that you eat a balanced diet on non-fasting days and avoid consuming more calories than your body requires. They also advise patients to stay hydrated during the fasting period.
When using the Eat Stop Eat method, you will still eat something on each calendar day of the week. For example, if you're fasting from 10 a.m. Monday to 10 a.m. Tuesday, you'll eat a meal before 10 a.m. Monday. On Tuesday, your next meal will be after 10 a.m.
The Eat-Stop-Eat method is simple, flexible, and easy to understand and follow. It also does not limit you to specific foods or diets. However, it requires fasting for extended periods, which may not be suitable for many.
Unlike other fasting methods, the schedule allows for at least one meal per day and normal eating five days per week, making it easier to adhere to in the long run. While the Eat-Stop-Eat 24-hour fasting method is generally considered healthy for most people, clinicians do not advise it if you are underweight or suffer from nutrient(s) deficiencies because it can aggravate these conditions. Clinicians also advise against it if you are pregnant, trying to conceive, or diabetic.
Alternate-Day Fasting
Alternate-day fasting is intermittent fasting in which you must fast every other day. You fast one day and then feast the next. You can withhold or reduce your calorie intake on a fast day. Feast days, when you can eat as much as you want, and fast days are usually 24 hours long. These, however, may vary.
Essentially, alternate-day fasting does not require calorie restriction but rather a reduction in frequency. While alternate fasting may help you lose weight, research has found that it is likely no more effective than traditional daily calorie restriction in promoting weight loss.
The Best Intermittent Fasting Method For Weight Loss
There is no one-size-fits-all approach to intermittent fasting. It is ultimately up to you, in consultation with your doctor, to determine which form feels best for your body and fits best into your life.
Because of individual patient's physiological and psychological characteristics, no known intermittent fasting method has been discovered to fit all patient groups.
In Conclusion: Best Intermittent Fasting For Weight Loss?
The best intermittent fasting for weight loss is one you are comfortable with, that suits your clinical condition, and that you can stick to over time.
Your doctor may recommend changing your fasting schedule or form from time to time to ensure your daily activities are not disrupted, that you meet your weight loss goals and that you avoid or minimize the adverse effects of its practice.
Furthermore, you should follow a lifestyle or diet that promotes whole, nutritious foods, exercise, and adequate sleep.
So, which intermittent fasting style are you thinking of going with? Let us know your thoughts and why in the comments below! Remember to consult with your doctor beforehand though!