There are many ways to lose weight. But the main concern for all those weight-loss methods is whether they are safe. As an example, one way to manage your weight is through 24-hour fasting. But are the 24-hour fasting benefits worth it?
There are many reasons you should do a 24-hour fast like detox, cleansing, healing, and weight management. This type of fast will enable you to take advantage of the scientific processes your body goes through in a fasting state to manage and maintain your weight. For this type of fast, it is recommended to talk to your doctor first to make sure you're healthy enough to do a 24-hour fast as well as to do it healthily too.
What Is A 24-hour Fast?
The short answer: it's not eating for 24 hours. The long answer: it can be not eating your breakfast on Tuesday morning (or any day really), not taking anything the whole of Tuesday, going to bed without having consumed anything, only to break your fast on Wednesday morning. Although, you are allowed to drink water since it has no calories and it keeps you hydrated. This is a simple 24-hour fast.
However, a 24-hour fast isn't about not eating at all; it can also be a calorie-restrictive diet. A 5:2 diet is a type of 24-hour fast that entails eating five days a week and fasting for two. In the fasting period, you are restricted to consuming a maximum of 500 calories. The calories can be distributed throughout the day or consumed in one sitting.
What Is The Science Behind The 24-hour Fasting Benefits?
Understanding why you do something or how it works may seem like too much work, but it is necessary, especially in this case. If you're looking for motivation or a reminder of why you're fasting on days when you are questioning your life choices (we've all been there), knowing how fasting works and not just its benefits can be the kick you need.
So, with that in mind, welcome to today's science class: Fasting 101! Our bodies tackle simple and immediate tasks over complex processes. Let's bring this to context though: your body will prioritize digestion over healing. This prioritization means that the more you eat, the more your body focuses on breaking down and metabolizing food over repairing worn-out cells and tissues.
Digestion is a slow process. Therefore, the more food you take in, the longer the digestion time and the less time there is for healing.
The Stages Of Fasting
Here are the stages of fasting, starting with the first ten hours.
First Ten Hours
In the first four to six hours, digestion takes place, which releases glucose into the body. It takes ten hours for blood glucose to drop. So technically, you require eight to ten hours for your body to enter a fasting state.
Next Seven Hours
This is when your body starts breaking down fat. Your body is producing growth hormones which work on the fat breakdown and building muscles. When your body knows no more food is coming in, it shifts to using fats as an energy source instead of glucose.
This shift leads to the production of ketones (ketogenesis), which are necessary for brain healing. The more fats your body breaks down, the more ketones your body produces, which increases the production of more mitochondria. The role of mitochondria is energy production, so the more mitochondria you have, the more energized you are.
Autophagy also occurs, a process triggered by fasting, where your body purposefully kills old and worn-out cells to regenerate newer and healthier ones.
The 24th Hour
After 24 hours, your whole body enters the healing phase. Your body is scavenging for nutrients from the damaged cells of your organs to recharge your systems.
What Are The 24-hour Fasting Benefits?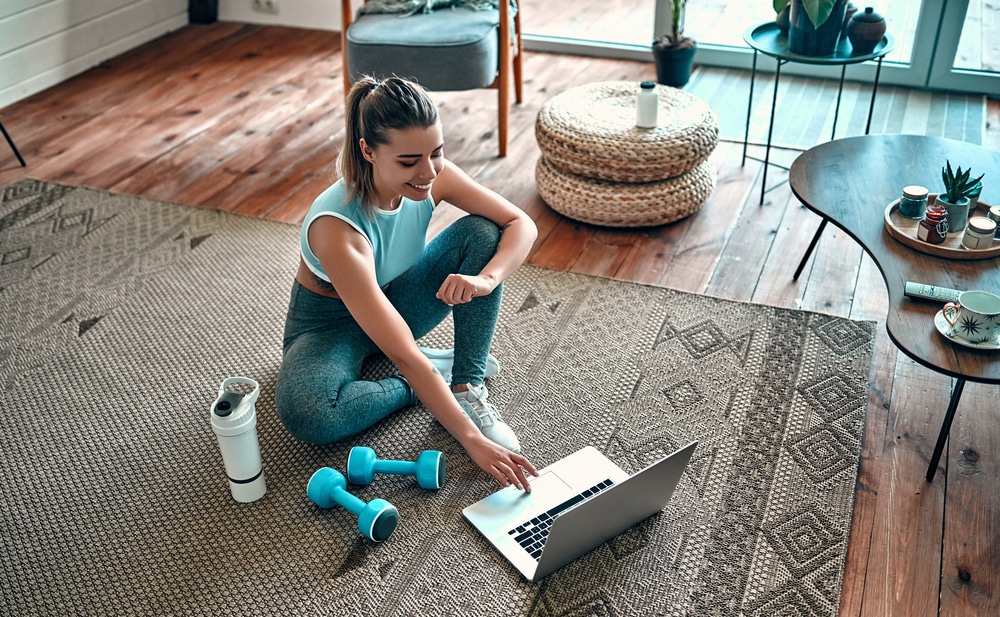 Here's what they are:
Repurposing of old cells to generate healthier and newer cells/autophagy
Detoxification and cleansing
Improving gut health: fasting helps get rid of harmful gut bacteria
Reduces inflammation by reducing the number of free radicals present in the body
Healing: promotes faster healing since the body can prioritize and focus on the process
Promotes weight loss through fat breakdown and muscle building
Develops endurance and confidence: fasting is not easy, so making it a routine builds strength and increases self-confidence in tackling tasks
It helps your mind become clearer since toxins are eliminated in the body and ketones are produced to increase your brain's health and function
What Are The Risks To 24-Hour Fasting?
As much as there are proven benefits of fasting, there are also risks to doing it incorrectly. Pregnant and lactating women, underage individuals, individuals with eating disorders, and underweight individuals are not advised to practice intermittent fasting. Calorie deficits may worsen their conditions or lead to worse complications.
Some of the risks they and others face include the following.
Gaining Weight Instead Of Losing It
It is advisable to do a 24-hour fast once or twice a week. Overdoing fasting tells your body there's not enough food coming in, and it may need to save some weight for a rainy day. Once your body moves from a fasting state to the starvation phase, it no longer breaks down fat but stores it.
Nutrient Deficiencies
When fasting, you are not eating anything or not eating enough, so your body is deprived of both macro- and micro-nutrients necessary for optimum functioning. Intermittent fasting may lead to nutrient deficiency, especially if you do not eat healthy pre- and post-fasting. Proper nutrition ensures your body lacks for nothing, even in fasting states.
Can Cause Dizziness And Fainting
Not eating more than twice a week causes hypoglycemia and arrhythmias that may lead to dizziness or passing out.
May Lead To Overeating
After a 24-hour fast, all your mind pictures is food and lots of it. This is because your appetite hormones are sending red flags to the hunger center in your brain. When you go a day without eating, your body's metabolism slows down, but once you overeat after a fast, more than you normally do, this pattern switch can mess up your metabolism.
It May Have Adverse Health Effects
For people who require more calories than typical individuals like pregnant women, children, and those with eating disorders, fasting may worsen their conditions or lead to serious complications. If you're under medications for blood pressure or heart problems, fasting could also have adverse effects due to the electrolyte imbalance experienced in the fasting state.
How To Prepare For A Fast To Get 24-Hour Fasting Benefits
There are several ways to do this. Let's take a look.
Rome Wasn't Built In A Day
It's a marathon, not a sprint! Start small, then gradually build 24-hour fasting into a habit. If you fast for even 10 hours on your first attempt, that's okay. Wean yourself slowly and increase your timeframe gradually.
The More You Know
Read! Then read again! You should get a lot of information before you dive into the world of fasting. Find out whether you are medically allowed to fast, the best type of intermittent fasting for beginners, and what you can eat during your eating window.
It's All In The Mind
Prepare yourself mentally. Silence all the negative voices and focus on the positive. Meditation or daily affirmations can achieve this for you.
Portion Control
When having your pre-fast meal, ensure it is not a large portion of food and let it be a low-carbohydrate diet.
Break Your Fast Right
Your eating window is not for binge eating. Rather eat like you would on non-fasting days. Learn the right ways to break your fast to achieve your desired weight loss goals.
Grab A Drink
Try water fasting. We get 25% of our water from the food we eat, which means we are deprived of this when fasting. Consider water fasting to avoid dehydration, so you still enjoy the benefits of 24-hour fasting.
Get Your Vitamins
During fasting, taking typical vitamin pills is okay as it won't break the fast. Avoid sweetened supplement options though as those can.
Conclusion: Are 24-Hour Fasting Benefits Worth It?
There are so many 24-hour fasting benefits! However, please speak to your doctor before you start your fasting journey to make sure you're healthy enough to do so.
So, have you tried a 24-hour fast before? What benefits did you enjoy from your fast? What benefits are you hoping to achieve from doing one now? Let us know in the comments below!