Research shows when people with diabetes do intermittent fasting with purpose, it can help keep blood sugar and insulin levels in balance and can help address some underlying causes of diabetes. However, despite its growing use in diabetes care, it is not for everyone. So, can intermittent fasting help improve diabetics' lives?
Diabetics can do intermittent fasting, especially those who are not on antidiabetics. The practice of intermittent fasting in diabetes care requires the guidance of a physician who is an expert in diabetes care, preferably an endocrinologist or an experienced nutritionist. They can help set goals and avoid unintended complications that may make treatment difficult.
What Is Intermittent Fasting?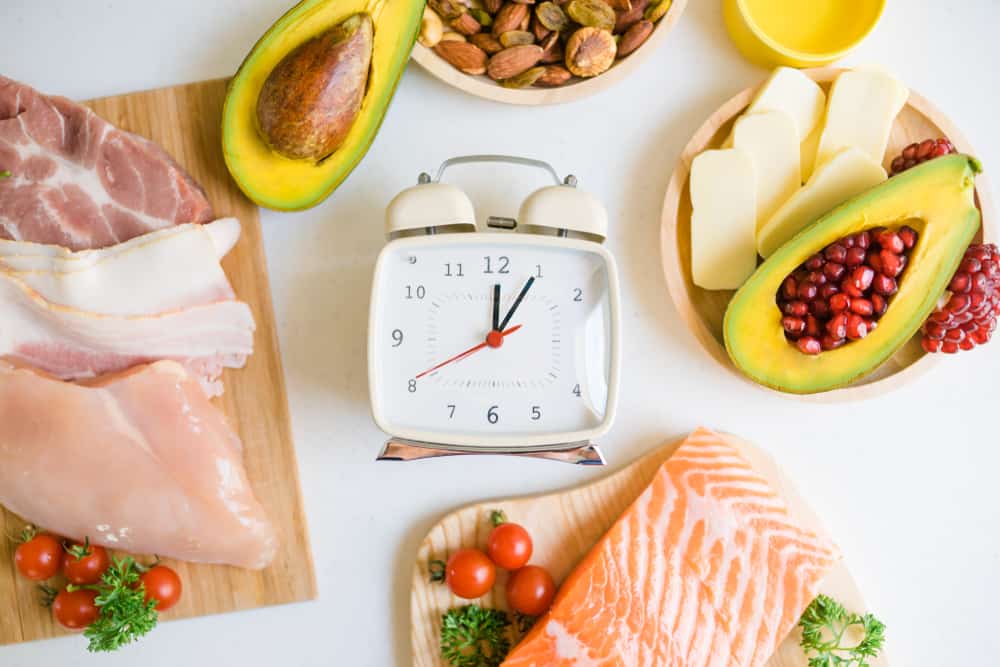 Intermittent fasting is the voluntary restriction of food and drinks for a time. It involves timed eating schedules in which one engages in voluntary fasting or reduced calorie intake and non-fasting over a scheduled period. Voluntary fasting usually lasts between 12 and 40 hours. Extended periods are not encouraged, though. If you choose, you can drink water and other no-calorie beverages during the fast.
Types Of Intermittent Fasting
There are many ways to do intermittent fasting. If you are interested in intermittent fasting, look at the types below to consider which would work with your schedule, lifestyle, and medical conditions and increase the chances of your success. The most common types are listed below, starting with time-restricted eating.
Time-Restricted Eating
Time-restricted eating is when you restrict eating to specific hours of the day while fasting the other hours. The most common ways are
The 16/8 method, which means only eating for 8 hours per day, usually between 10 a.m and 6 p.m, and fasting for the remaining 16 hours,
The 14/10 method, in which you eat for 10 hours per day, usually between 9 a.m and 7 p.m, and fast for the remaining 14 hours.
The 5:2 Method
The twice-a-week method (5:2 method) is one of the most commonly practiced. Here, you eat for five days (i.e., maintain your regular diet routine). On the other two days of the week, you engage in fasting.
Alternate-Day Fasting
This is also called every-other-day fasting. You eat one day and fast the next day. It is important to note you can eat whatever you want. However, it is not how much or what you eat, but it is about the quality of food.
On fasting days, you can choose not to eat or engage in calorie restriction, consuming about 25% of your energy needs.
The 24-Hour Fast
The 24-hour fast ( or eat-stop-eat method) involves fasting for a full day. Participants resume regular food intake until the next fast. Usually, participants do this once or twice a week.
The Benefits Of Intermittent Fasting
Despite the lack of extensive research on intermittent fasting in patients with diabetes, available studies show immense benefits.
Rafel and Mattson's study on the effects of intermittent fasting on health, aging, and disease state that it elicits many protective mechanisms in cells that protect the body's organs against chronic diseases, including diabetes.
Intermittent fasting, when adhered to under medical guidance, can make diabetics medication-free. For example, in a case review by Unwin and Tobin, a 52-year-old male patient living with diabetes mellitus for 14 years was deprescribed (a guided process of reducing the use of medication) following a low-carbohydrate diet. As a result, he steadily lost 16 kilograms (35.27 pounds) over seven months and was free from the gastrointestinal adverse effects of metformin.
Also, the DiRECT study showed that caloric restriction, the core of intermittent fasting, and weight loss resulted in diabetes remission in diabetes patients. Similarly, a Canadian case report on the therapeutic use of intermittent fasting as an alternative to insulin reported a decrease in glycosylated hemoglobin, waist circumference, and body mass index. Also, in the report, intermittent fasting eliminated the need for insulin, and the three patients reported weight loss of at least 10%.
The results seen from the Canadian case report prove the clinical benefits seen from modest weight loss of 5% – 10% in diabetes patients. Specifically, modest weight loss results in improvements in cardiovascular risk factors, including a decrease in glycosylated hemoglobin (HbA1C) levels, reduction in blood pressure, increase in high-density lipoproteins cholesterol, and decrease in plasma triglycerides in patients with diabetes.
In addition, intermittent fasting decreases fasting blood glucose, fasting insulin, insulin resistance, and leptin while increasing insulin sensitivity and adiponectin.
The Risks Of Intermittent Fasting
Intermittent fasting presents significant risks and adverse effects despite its benefits in diabetes care. It is known to induce or aggravate the following adverse effects in some patients, especially if not practiced well, including the following:
Eating disorders, such as binging, anorexia, and bulimia
Hypoglycemia, which may occur during fasting, often results in poor concentration, high irritability, and anxiety.
Fatigue, although studies have shown that it can reduce fatigue as the body adapts to regular fasting periods.
Digestive disturbances, such as diarrhea, nausea, constipation, and bloating.
Malnutrition often occurs when you do not eat healthily during the non-fasting periods.
Significant weight loss, especially in the elderly
Headaches
Dehydration
Also, intermittent fasting may induce or worsen certain medications' adverse effects. This will especially be true for those patients who need to take with food, such as nonsteroidal anti-inflammatory drugs. These are known to cause gastric irritation and ulcers, and antidiabetics, which can cause hypoglycemia when taken on an empty stomach.
Moreover, intermittent fasting can also lead to weight gain. This will happen if you consume more calories during the non-fasting hours than your body burns. There is also a possibility of experiencing sleep disturbances due to the associated stress that occurs during fasting.
Is Intermittent Fasting Safe For People With Diabetes?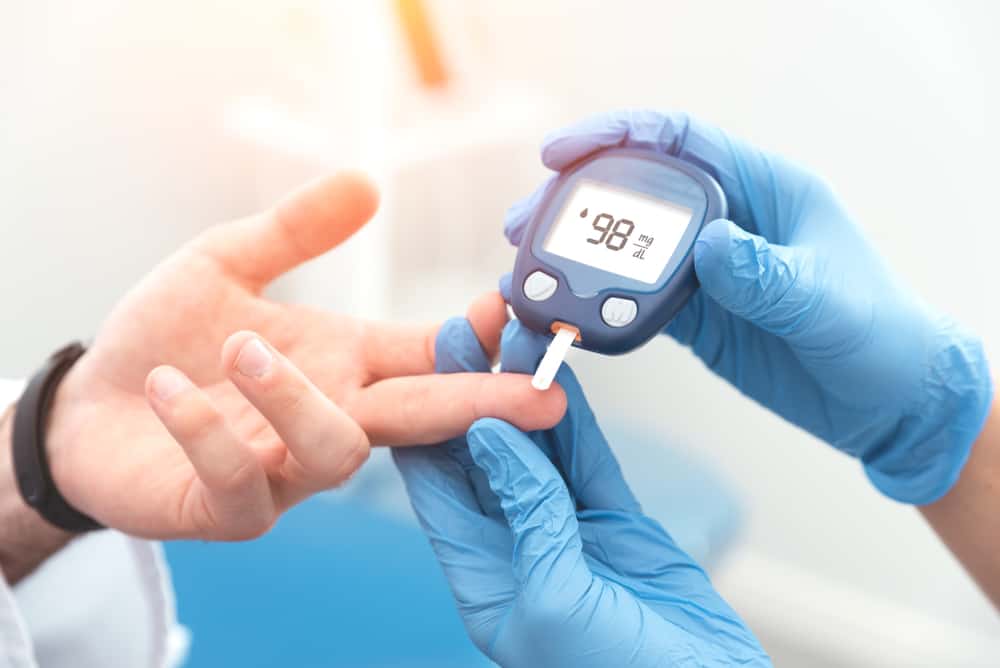 Yes, intermittent fasting is safe for people with diabetes, especially those who are not taking antidiabetics to control their blood sugar. However, because it is not for everyone, clinicians recommend people with diabetes consult them before beginning intermittent fasting. Further, they advise diabetics to practice intermittent fasting under the supervision of their primary care physician. This recommendation is to avoid and enable prompt response to adverse effects that may result in its practice.
What To Consider Before Starting Intermittent Fasting
You must consider your current diabetes state, comorbidities (when multiple diseases/conditions exist in someone at the same time), and potential complications. These complications include hypoglycemia, hyperglycemia, diabetic ketoacidosis, and dehydration.
Also, you must talk to your physician about how you would monitor your blood sugar levels, target fasting, and post-meal blood sugar levels, engage in physical activity, and to what degree of intensity.
You should also ask your physician if there would be a change in the dose and timing of your diabetes medications, your dieting during the fasting period, and when you would stop the fast.
In Conclusion: Can Diabetics Do Intermittent Fasting?
The goal of intermittent fasting for diabetics is to cause the body to use its fat stores as the primary energy source. Consequently, this leads to weight reduction, improvement in insulin sensitivity, decrease in resistance of cells to insulin activity, and ultimately lowering blood sugar levels to set targets. To achieve this, you need to consult with your clinician. They can help choose a suitable intermittent fasting plan and avoid potential risks during fasting, which may be fatal.
So, are you a diabetic and looking to get into intermittent fasting? Or are you looking for a family member or friend? Let us know your situation in the comments below!