Currently, there are several intermittent fasting protocols from fasting about 8 hours a day to 24 hours. OMAD is the abbreviation for One Meal a Day and refers to fasting in which someone only eats one meal a day. As a person begins to see the benefits of intermittent fasting, they may want to increase the hours of fasting, though. So, what is the One Meal a Day style of fasting?
The One Meal a Day (OMAD) diet is a type of intermittent fasting that limits someone to one meal per day. It is a protocol with many health benefits, primarily cellular renewal, decreased chronic inflammation, activation of metabolism, and improved body composition. However, it does have its contraindications. Those who benefit most from this type of fasting are those who have already incorporated this practice as a way of life. Remember to always consult with your doctor prior to taking on any intermittent fasting regimen.
What Is The One Meal A Day Protocol?
One Meal a Day is a type of intermittent fasting in which you fast for 23 hours and only eat one meal a day, during a 1-hour feeding window. That is, you only have one hour a day to ingest all the calories and nutrients for the day.
It may seem a bit strict, and, in fact, it is, but it is a lifestyle rather than a diet, which has many benefits for the body.
How To Implement The One Meal A Day Protocol?
First of all, it is essential to clarify that this type of fasting is not recommended if you have not previously tried other more flexible alternatives such as 16:8 or 5/2. This may cause some undesirable adverse effects such as fatigue, mental fog, lower blood pressure, hypoglycemia, etc.
To implement the OMAD protocol, you should start with shorter fasts and gradually restrict the hours you are going to allocate to your feeding window. For example, a good start is maybe 12 hours of fasting, then 16, then 20, and finally, the OMAD protocol.
The idea is to adjust as your body adapts to this intermittent fasting.
When Is The Best Time To Eat One Meal A Day?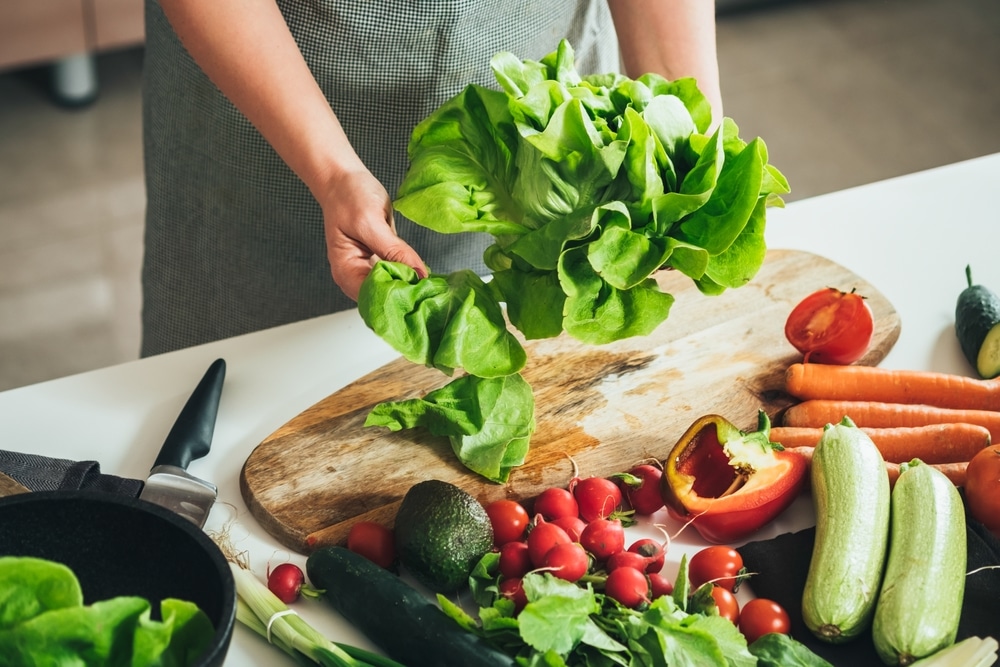 There is no particular recommended schedule. However, most people choose lunch as their only meal, either for work reasons or because they need to feel more vital in the afternoon hours.
The ideal time to have your only meal will depend on your personal tastes, workout schedules, work schedules, sleep, how your body responds to lack of food, etc. It is important that, once you implement OMAD fasting, you test how you feel, your hunger and satiety signals, your energy levels, etc. As the hours and days go by, you can adjust your fasting schedule accordingly.
How To Avoid Nutrient Deficiencies?
Although you are free to choose the foods you will incorporate into your meal, it is recommended to consume foods of high nutritional density. That is to say, it is recommended to consume foods with an increased contribution of essential nutrients. This is the best way to avoid deficiencies.
To do so, you can choose foods from all groups, such as dairy products, meats and eggs, vegetables and fruits, cereals, legumes, and seeds, and to a lesser extent, oils, fats, and sugars.
Suppose you intend to carry out this type of protocol in the long term. In that case, it is advisable to check your vitamin and mineral reserves and liver function tests, blood count, etc.. In other words, you'll want to do a complete blood and urine test every six months in order to monitor your health state.
What Are The Benefits Of One Meal A Day Fasting?
OMAD can bring multiple benefits beyond health. Among them are the following.
Reduced Costs And Cooking Time
Eating only one meal a day saves food costs and reduces food preparation and cooking time. This is why the OMAD protocol is ideal for those looking for an intermittent fasting option and do not have time to devote to menu planning.
Improves Digestion
While food consumption stimulates the tropism of the gastrointestinal tract, fasting promotes rest, helping waste and toxins to be eliminated and the cells to perform their digestion and absorption function more effectively.
Reduces Inflammation
Fasting reduces the production of cytokines and other inflammatory substances, such as tumor necrosis factors. Low-grade inflammation is a major cause of chronic non-communicable diseases.
Increases Longevity
A caloric deficit and low energy intake have been shown to be key factors in longevity. OMAD fasting boosts longevity because it prevents DNA damage and telomere shortening.
Eliminates Cravings
As the fasting hours pass, the body uses different sources of energy. When blood ketone bodies increase, satiety increases, and appetite decreases.
Increases Energy
Thanks to the efficiency of organic functions, the body can work better. This translates into greater vitality and energy levels.
Improves Cognition
OMAD fasting increases mental clarity and prevents mental fog. It is important not to overload the one meal that is eaten, though. It is important to eat slowly and in moderation. Otherwise, digestion may be slower and more difficult.
Decreases Blood Pressure
Hormones that increase blood pressure are related to increased fat deposition and stress. When these factors are reduced and hormones, such as catecholamines, are leveled out, blood pressure levels are reduced.
Normalizes Blood Glucose And Insulin Levels
As with blood pressure, a decrease in basal insulin and blood glucose occurs as a result of lacking carbohydrates. This helps normalize insulin action in peripheral tissues.
Increases The Metabolic Rate
Fasting practiced constantly favors an adequate body composition, decreasing adipose tissue and maintaining muscle tissue, which is more metabolically active. This metabolic improvement translates into fat loss.
What Are The Drawbacks Of One Meal A Day Fasting?
OMAD cannot be maintained in the long term. The risk of nutritional deficiencies increases.
On the other hand, there is a risk of suffering symptoms associated with a lack of energy, such as fatigue, fainting, lower blood pressure, etc.
Who Can Do One Meal A Day Fasting And Who Cannot?
When eating only one meal a day, it can be a challenge to take in a large number of calories, especially for athletes or vegans/vegetarians. This type of fasting is not recommended for this group of people.
Those who suffer from hormonal problems or alterations in cortisol levels, as well as those who are under stressful situations, may not be good candidates for OMAD intermittent fasting. This type of fasting already puts a lot of stress on the body, forcing it to make a metabolic adaptation.
Also, women who are breastfeeding or pregnant should not do this type of fasting.
On the other hand, OMAD is ideal for those who are already fasting and want to further optimize metabolism or increase its benefits.
Conclusion: One Meal A Day
OMAD is an intermittent fasting protocol in which only one meal a day is eaten in a one-hour window. It is ideal for those who want to deepen the fasting they are already doing. The benefits are many and include reduced cooking costs and time, practicality, hormone regulation, metabolic efficiency, decreased inflammation, and increased longevity, among others.
So, are you interested in doing One Meal a Day? How are you going to work your way up to it? Let us know in the comments below!