Whey protein is a rage among health-conscious people. But what is it? In simple words, whey protein is made from the liquid material called whey that is left after the production of cheese. We can also find this liquid floating above yogurt when we open a new container.
Whey protein isolate is made of around 65% beta-lactoglobulin, 25% alpha-lactalbumin, 8% bovine serum albumin, and immunoglobulins. The normal cow milk that we regularly consume has 80% casein and 20% whey. New findings suggest that whey can be absorbed in the body much faster than casein.
It increases lean muscle percentage and reduces body fat. But, choosing the right whey protein is not easy. One of the most trusted variants comes from the milk of grass-fed cows.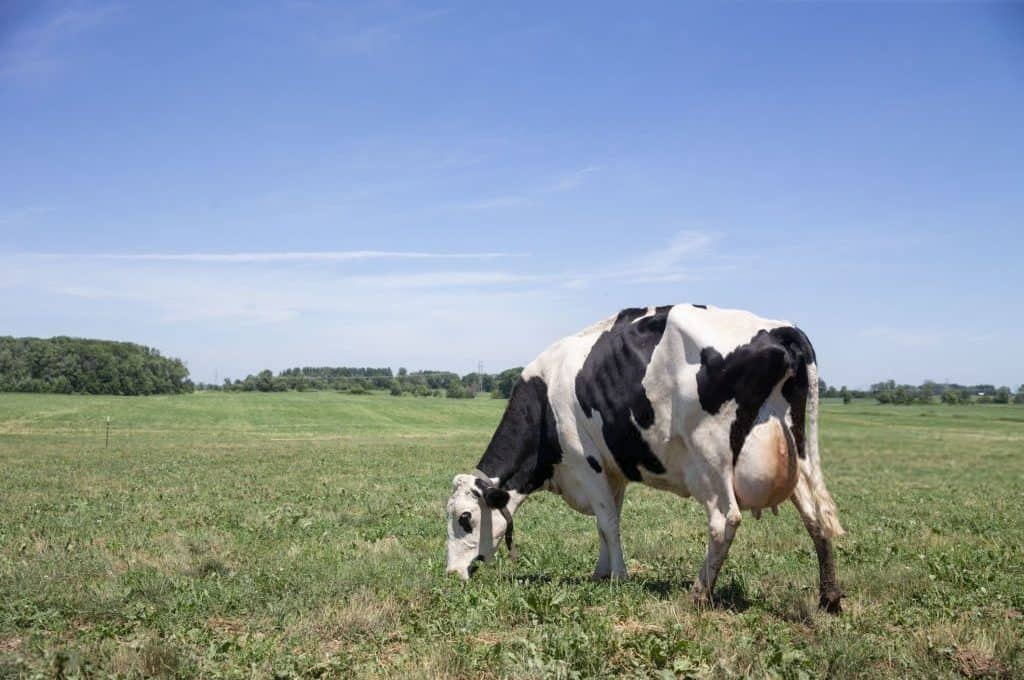 10 best grass-fed whey proteins for maximum muscle growth
The completely natural whey protein by BN Labs comes from the milk of healthy grass-fed cows in Wisconsin, USA, raised without growth hormones or genetically-modified food. Each serving will deliver 24 grams of raw protein with 6 grams of BCAAs.
After being processed at low temperatures, the raw powder goes through the proprietary filtration process to assure high purification. It is further "instantized" through inline agglomeration to make it highly soluble.
This whey protein aids faster recovery, maximum muscle growth, and minimal tissue breakdown by delivering amino acids, glutamine, and naturally-occurring BCAAs. It contains CLA (Conjugated Linoleic Acid) and essential fatty acids to boost fat metabolism. It also comes with a full refund policy in case it fails to impress you.
Specifications
Flavor: Unflavored
Weight Variants: 15 Servings and 75 Servings
Pros
Non-GMO and free from rBGH and rBST Hormones
No Gluten or Soy product
Sourced from 100% grass-fed cows raised without steroids, hormones, or artificial food
Unflavored whey without any fillers or sweeteners
Cons
Contains Sunflower Lecithin (less than 1%) to increase the solubility
Does not have any FDA certification
This pure and natural grass-fed whey protein powder from the house of Bodylogix is completely gluten-free and non-GMO. This whey protein, made in a peanut-free facility, will boost you with 24 grams of pure protein in each serving.
Every bottle goes through the NSF content testing and certification process to maintain the highest quality standard. Besides, it assures the accuracy of information on the ingredient label. It is probably the only product with 100% whey protein content for maximum growth.
This blend is the perfect combination of whey protein isolate, concentrate, and hydrolysate. Besides offering health benefits, it also gives unparalleled taste through natural flavoring. The manufacturers produce it in a state-of-the-art facility in Winnipeg, Canada, which is NSF-GMP-certified. All the products in that facility go through strict quality control.
Specifications
Flavor: Caramel Chocolate Chip, Decadent Chocolate, Snickerdoodle, Unflavored, and Vanilla Bean
Weight Variants: 22 Servings, 26 Servings, 28 Servings, and 56 Servings
Pros
No flavor, artificial color, or chemical sweetener
More than 5 grams of naturally-occurring BCAAs per serving
Tested and certified in an independent lab of a trusted third party
Cold-processed and manufactured through ultra-filtration and cross-flow microfiltration
Cons
Not approved by the FDA
May taste a little artificial to some consumers
The Naked Whey by Naked Nutrition is 100% pure protein without any additive. It is entirely gluten-free and soy-free. And, to assure the non-denatured whey, the milk is sourced from top-notch farms in California, USA.
Each serving of this whey will deliver 25 grams of pure protein, 5.9 grams of BCAAs, and 3 grams of carbohydrates. In comparison, it has just 2 grams of sugar and 120 calories to support a low-calorie diet. This whey is packed with glutathione and essential amino acids to promote maximum growth.
This whey is completely cold processed to make it free from chemical contamination, be it from acid or bleach. Besides, it is free from heavy metals and all synthetic additives. By consuming this pure whey with pre and post-workout shakes, you can take your muscle growth and recovery to the optimum level.
Specification
Flavor: Chocolate, Matcha, Strawberry, Vanilla, and Unflavored
Weight Variants: 76 Servings and 12 Servings
Pros
No flavor, artificial sweetener, or added color
Free from GMO, growth hormones, rBGH, and rBST
Made via a unique process for naturally occurring growth factors
Processed without any Acid or Bleach
Cons
Does not have any FDA certification
No organic certification, despite their claim of being organic
The unique Whey Protein Blend from the house of Muscle Feast is a premium mixture of whey isolate, concentrate, and hydrolysate. This blend contains Lecithin for increased solubility. Besides, it has a natural flavoring and 'Reb A 97' Stevia to assure an unparalleled taste.
Each serving offers 4.5 grams of BCAAs and a full set of essential amino acids for maximum protein synthesis. Besides, it is completely gluten-free to ensure the highest standard of quality. This whey is free from any trace of heavy metals.
With a moderate exercise regime, this particular blend can support maximum muscle growth and faster recovery. The manufacturer spray dries the whey in a state-of-the-art facility in Germany. The rest of the manufacturing process is completed in their own facility in Nashport, USA.
Specifications
Flavor: Chocolate, Vanilla, and Unflavored
Weight Variants: 36 Servings and 90 Servings
Pros
Delivers around 19.1 grams of protein per serving
Almost instantly absorbed and digested
Just 100 calories in each serving
Orthodox Union Certified Kosher for absolute authenticity
Cons
Smell and taste considered too strong by some users
Not evaluated by the food and drug administration
The new organic raw whey powder from the house of Natur-Pur is made from the milk of completely grass-fed hormone-free cows. It is free from soy, lecithin, gluten, and acids. It mixes almost instantly and has no unnatural taste. Besides, it will not make you feel bloated.
This premium whey contains BCAAs, a full spectrum of essential amino acids, vital nutrients, and vitamins. Moreover, this blend contains CLA, lactoferrin, and naturally-occurring immune-globulin to support maximum growth.
Each serving of this blend delivers 42 grams of pure whey protein and 14 grams of carbohydrates. Besides, each serving delivers around 228 calories and just 2 grams of organic sugar. Its manufacturer gets the milk from a family firm in New Zealand to maintain the organic factors. Besides, it has no preservative or paraben to ensure the highest standard.
Specification
Flavor: Chocolate and Vanilla
Weight Variants: 45 Servings, 90 Servings, and 180 Servings
Pros
Made with the cold process and goes through ultra-micro-filtration
Completely Non-GMO and Non-Denatured
Made with completely organic protein powder from A-grade cow milk
Increase the natural production of Glutathione (a master antioxidant)
Cons
No certification by FDA
Not certified as USDA organic product
The natural whey protein by Ekopura has more than 76% pure protein in the blend. It dissolves almost instantly with any liquid. It is made from the milk of healthy cows that graze in grass fields all around the year.
Besides having the purest form of whey protein, this blend contains the complete range of BCAA and other amino acids. It is mixed with premium-quality cocoa powder and stevia extract to ensure an unmatched taste. Each serving will give you 19 grams of protein, 1.33 grams of carbohydrates, and 1.33 grams of fat, with just 92 calories.
Besides having the essential amino acids, this whey powder also has vital nutrients and vitamins that boost your immunity system. It works best if taken as a pre or post-workout smoothie or shake. Besides, you can also take it as a filler between your meals. This product is made in compliance with the European guidelines to ensure the highest standard of organic products.
Specifications
Flavor: Cacao
Weight Variants: 20 Servings
Pros
Supports optimal muscle growth, maintenance, and faster recovery
Completely free from any hormone profile, GMO, and Soy
'Skal'-certified organic product with no added sugar or artificial additive
Money-back guarantee
Cons
Contains lactose that can cause allergy to some people
No FDA certification
The whey protein isolate from the house of LifeSourceVitamins is full of BCAAs that can be metabolized easily and absorbed in our muscles quickly. Besides, it assures highest nitrogen retention to support maximum muscle growth. This premium blend is uploaded in our bloodstream through the digestive system faster than other blends.
This blend is packed with the full spectrum of essential amino acids. It is free from any fatty substance, lactose, and carbohydrates. Besides, the manufacturer gets the milk from cows that are raised in an environment free of hormones, diseases, and pesticides.
Each serving offers 25 grams of pure protein, This blend is naturally sweetened with stevia and is completely free from fructose and sucralose. Besides, it is packed with natural antioxidants and appetite suppressant that perfectly supports any diet program.
Specifications
Flavor: Creamy French Vanilla, Chocolate, and Unflavored
Weight Variants: 48 Servings
Pros:
The cows are completely growth hormone-free and non-GMO
Processed through micro-filtration Technology
Made in cold temperature to maintain protein
Great solubility and tastes delicious
Cons:
No certification by the FDA
Flavors not favored by some consumers
The whey protein powder by Hardbody Supplements provides optimum nutrition to support maximum growth. Besides providing nutritional benefits, it helps to maintain a good bacterial profile in our digestive system to support optimal nutrient absorption. It is made with whey isolate that is directly imported from New Zealand.
This blend contains sunflower lecithin, organic stevia extract, and Xanthium gum to ensure an unparalleled taste. All the premium ingredients make it perfect for any athlete or bodybuilding enthusiasts. It has a better absorption rate than other blends.
Each serving has 28 grams of protein, with only 0.5 grams of carbohydrates, 0.5 grams of fat, and 120 calories. Besides using as a pre or post-workout protein shake, you can also consume this whey as a filler to avoid food cravings. It is packed with easily-digestible carbohydrates, essential amino acids, vitamins, and minerals to ensure maximum health benefits.
Specifications
Flavor: Birthday Cake, Vanilla Ice Cream, Waffle Cone, Chocolate Peanut Butter, Cocoa, Cookies & Cream, Dulce De Leche, and Strawberry Banana
Weight Variants: 2 Servings and 30 Servings
Pros
Full money-back guarantee
Tested in a third-party lab to ensure non-GMO and organic authenticity
Does not induce bloated feeling
Inspected and certified by the FDA
Cons
Contain fermented eggs and nuts
Tastes best with unsweetened almond milk
The Beyond Organic whey protein from the house of Frezzor is probably the purest whey protein you can get online. It is packed with more than 20 vital nutrients that support the development of lean muscle. Besides, the premium ingredients boost optimum growth and faster muscle recovery.
Moreover, this blend also promotes great metabolism for a speedier absorption of protein. It can also help you to control your blood sugar level and promotes detoxification of the whole internal system. Every serving contains 19 grams of protein, with 1 gram of carbohydrates, 2 grams of fat, and 100 grams of calories.
Besides many powerful antioxidants, this whey protein blend is packed with a unique kiwifruit enzyme that promotes easier digestion. This blend also contains glutathione and powerful antioxidants that help to maintain cellular health and also aids muscle recovery. It also comes with a full money-back guarantee to ensure the highest quality.
Specifications
Flavor: Chocolate
Weight Variants: 30 Servings
Pros
Free from any Soy, GMO, and gluten
Cows are raised without growth hormone, antibiotics, and rBGH
Aids faster muscle recovery after an intense workout
Works best in weight-loss regime
Cons
Doesn't have any FDA certification
A little on the expensive side
This unique blend from the house of HumanN contains premium-quality whey protein and collagen peptides. This formula has amazing solubility and works best for muscle recovery. Besides, it is also great for healthy hair, nails, and skin as it improves collagen production. The manufacturer imports milk from top-notch farms in New Zealand, which house pasture-raised cattle.
Each serving of this blend contains 15 grams of pure whey and 10 grams of hydrolyzed collagen. This whey protein blend has a better absorption rate than other blends available online. And for that, it supports faster muscle recovery and optimum muscle growth.
This particular blend also contains a patented digestive enzyme called ProHydrolase that significantly improves the protein absorption rate in our body. It has non-GMO sunflower oil, non-GMO Chicory Inulin, and natural flavorings for unparalleled taste.
Specifications
Flavor: Vanilla and Salted Caramel
Weight Variants: 15 Servings
Pros
Promotes lean muscles and supports joint strength
No gluten, soy, added hormone, antibiotics
Does not cause bloating or discomfort
Low-carb and Paleo-friendly
Cons
No FDA certification
Only available in single weight variant
How to Choose the Right Grass-Fed Whey
As we know, manufacturers market whey protein as a dietary supplement. It is available in powder form that can be mixed with beverages. It has also been found that it has a much better absorption rate than casein or soy protein. However, it can cause mild levels of allergy if taken without proper understanding. So, let's thoroughly discuss grass-fed whey protein and its advantages.
What is Grass-Fed Whey Protein?
Most farmers feed their cows with soy, corn, and other grains. Such feeding processes can be unsanitary, and the cows are injected with antibiotics frequently to avoid diseases. Besides, many herders inject their cows with growth hormones and steroids for increased volume. But, grass-fed cows graze in fields and have a 100% grass diet.
They are non-GMO and are free from growth hormones like rBGH or rBST. Besides, most farms avoid using steroids and antibiotics of grass-fed cows. So, their milk is much healthier. It produces the best quality of whey protein that's free from harmful chemicals, pesticides, and hormones.
Types of Whey Protein
There are mainly three types of whey:
1. WPC (whey protein concentrates) with a very low amount of cholesterol and fat, high carbohydrate content, and around 29% to 89% pure protein by weight.
2. WPI (whey protein isolates) with the lowest fat and lactose percentage and more than 90% pure protein.
3. WPH (whey protein hydrolysates), the costliest form of whey that can be metabolized faster, and is much less allergic due to its low lactose content.
Benefits of Grass-Fed Whey
Besides ensuring faster muscle recovery after intense exercise and better lean muscle growth, whey protein derived from the milk of grass-fed cows boosts endurance and fat reduction. It has increased amino acids and vital nutrients that aid better immunity. It has higher levels of vitamin A, B, and E, and vital minerals like calcium, potassium, and magnesium.
The omega-3 fatty acid found in grass-fed whey protein, with EPA and DHA, are good fatty acids that can significantly decrease the risk of getting severe heart diseases. Its CLA content can effectively fight cancer and helps in weight management.
Side-Effects of Grass-Fed Whey
Inappropriate consumption of whey protein can lead to the following.

High dosage of whey protein can increase bowel movement, and you can feel bloated.
It can cause other health issues like nausea, headache, fatigue, cramps, excessive thirst, and reduced appetite.
It is better not to use whey protein during pregnancy or breast-feeding as there is not enough scientific evidence available to prove its safety during these conditions.
If you have a lactic allergy, then you should avoid consuming whey protein.
Conclusion
Grass-fed whey proteins offer more health benefits than regular whey proteins derived from the milk of cows living on a genetically modified diet. It may be costlier but has increased levels of vital nutrients. So, you should choose grass-fed whey. To minimize your calorie intake, choose whey protein powders with no added sugar.